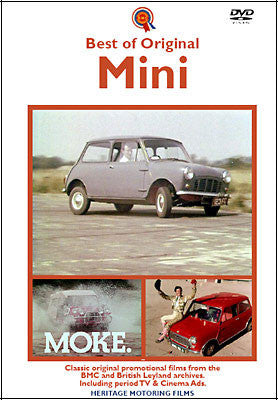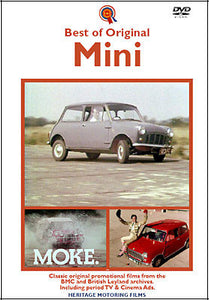 The Best of the Original Mini DVD
£1999

£19.99
Shipping calculated at checkout. Tax included.
---
The Incredible Seven (1959) Austin - 28 minutes
Wizardry on Wheels (1959) Morris - 28 minutes
A unique opportunity to compare the two films made to re-launch the Mini after its initial teething problems had been ironed out. They are a monument to what became known as 'badge engineering' and a symptom of the later troubles that engulfed BMC. The two versions of Mini - the Austin Seven and Morris Mini-Minor - were marketed through separate sales departments. This meant the poor film crew was required to allow both Austin and Morris to take its turn in the leading role. Action shots had to be duplicated, factory sequences had to be repeated at both Longbridge and Cowley, the end result was a production which took twice as long to make at twice the price. See if you can spot the differences!
Mini Through The Ages (1969) - 8 minutes
A wonderfully zany film made for the press launch of the Clubman version of the Mini. We are reminded of the role of the Mini down the centuries: Moke with prehistoric man; Mini Cooper in Caesar's Rome, chivalry in Medieval England, not forgetting the Battle of Britain and, of course, the Swinging Sixties. They do not make them like this any more!
The Best Mini Yet (1976) - 12 minutes
The Clubman provides another wonderful period piece from the British Leyland era though in complete contrast to 'Mini Through The Ages'. Raymond Baxter fronts a film made for the dealer network rather than the press, which takes us through the many features and benefits of the new model, comparing it with market rivals.
Moke (1971) - 8 minutes
A rare and fascinating film from Leyland Australia with a French commentary which extols the virtues, versatility and potential of the 'Australian' version of the Mini Moke. The Moke is shown is at work and play, with the military, the fire brigade, and even on rails.
Total running time 90 minutes approximately
NOT compatible in USA & South America (NTSC)
---
---
---
We Also Recommend